Rajiv Kalia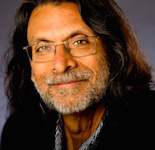 Professor of Physics and Astronomy, Computer Science, Chemical Engineering and Materials Science, and Biomedical Engineering
Education
1976, Doctoral Degree, Physics, Northwestern University




Biography
---
Rajiv Kalia is a professor of computer science, chemical engineering, and materials science in the USC Viterbi School of Engineering, and a professor of physics and astronomy in the USC Dornsife College of Letters, Arts, and Sciences. His multidisciplinary research concentrates in the areas of biophysics and materials science.

Kalia and his team investigate key biophysical processes and related applications for developing new paths in future drug delivery and gene therapies. This work necessitates creating multi-scale simulations of novel materials and biomedical systems through a combination of density functional, molecular dynamics, and finite element computational schemes. Using HPC resources, Kalia has carried out the largest ever all-atom molecular dynamics simulations—on the order of 10 million atoms—that are capable of visualizing water nanobubbles undergoing shockwave-induced collapse and resulting velocity streamlines formed by the subsequent water nanojets. As these nanojets meet the lipid bilayer, they pry open transient pores on an otherwise impermeable cell membrane, allowing potential drug or gene molecules to pass into the cell's interior. This research holds strong potential for future drug delivery and gene therapies.

At the same time, he and his team are creating models of unprecedented duration to investigate how cholesterol molecules modulate the rigidity of cell membranes and control intracellular transport and signal transduction. Focusing on the molecular mechanisms that underlie the nanomechanical response to deformation in biomembranes has profound implications for biophysical processes such as endo- and exocytosis, or how cells absorb or expel molecules; viral infection and replication through fusion and budding; and intracellular trafficking. These simulations, devised by Kalia and his team, are yielding significant insights that contribute to a better understanding of the forces underlying these functions, such as the fact that cholesterol molecules can move across membranes on sub microsecond timescales.

Kalia was a Fellow of the American Physical Society from 2006 to 2007 and has been awarded a Foundation for Fundamental Research on Matter (FOM) Fellowship in the Netherlands; a Sustained Excellence Award in Ultra Dense, Ultra Fast Computing Components from the Defense Advanced Research Projects Agency (DARPA); and a USC Viterbi School of Engineering Senior Research Award.


Research Summary
---
Computing technology will grow by a factor of more than a thousand in the next ten to fifteen years. Our goal is to follow this computing revolution from teraflops (1012 flops) to petaflops (1015 flops). Using this unprecedented computing power, available for the first time in the history of science and engineering, it will be possible to carry out realistic simulations of complex systems and processes in the areas of materials, nanotechnology, and bioengineered systems. Coupled with immersive and interactive visualization this will offer unprecedented opportunity for research as well as modifying graduate and undergraduate education in science and engineering.

Applications:
Bio-inspired paradigms for information processing
Information processing & nanostructure-inspired applications in life sciences & bio-technologies

Within Reach:
At the nano-scale (<=100nm)
10 million -10 billion atom bio-nano systems (inorganic, organic, biochemical) can be simulated & visualized while maintaining their atomistic nature
At micro-to meso-scales (0.1mm to mms)
Seamless transition from discrete to continuum model

Teaching Overview
In the education area, the CACS is establishing:

A dual-degree curriculum that will afford graduate students the opportunity to obtain a Ph.D. in the physical sciences or in materials or biomedical sciences/engineering together with an M.S. in computer science.
Innovative courses that are simultaneously offered to students in the US, Europe, and Asia through an Access Grid -- a dedicated electronic space with a large tiled projection wall and video/audio capture systems to enable wide-area integration of desktops and presentations


Awards
---
2010 USC Viterbi School of Engineering Senior Research Award
2007 American Physical Society Fellow
2000 FOM, The Netherlands Fellowship
1999 LSU Distinguished Faculty Award
1997 DARPA Sustained Excellence Award
1991 Japan Society for the Promotion of Science Japan Society for the Promotion of Science Fellowship
Appointments
Physics and Astronomy
Mork Family Department of Chemical Engineering and Materials Science
Computer Science
Biomedical Engineering
Office
VHE 614
Vivian Hall of Engineering
3651 Watt Way, Los Angeles, CA 90089
USC Mail Code: 242
Contact Information
Links