MS in Biomedical Engineering - Medical Imaging & Imaging Informatics
Application Deadlines

Spring 2024: September 15, 2023
Fall 2024: December 15, 2023
---
The MS in Biomedical Engineering (Medical Imaging & Imaging Informatics) is a unique degree that prepares you for a career in biomedical imaging, image processing and medical imaging informatics, including Picture Archiving & Communication Systems (PACS). This degree will prepare you for a career in any of the following:
Medical imaging and health information industry
Military healthcare system
General healthcare industry including hospital enterprise, HMO, and private enterprise. The MSBME program is also suitable for you if you intend to continue in graduate school or medical school.
Healthcare entrepreneur
Medical school
Topics covered include PACS application servers; digital-based tele-consultation with medical images; PACS-based CAD, informatics infrastructure of micro CT, MR, and PET; image-based neurosurgical Comm and Module; PACS simulator, image security in HIPAA environment, bone age assessment from a hand digital atlas; homeland defense strategies; medical simulation and modeling; data grid for image data disaster recovery; Cyberknife information system for brain tumor treatment, DICOM-based radiotherapy information system, and much more.
This program requires completion of 28 units of coursework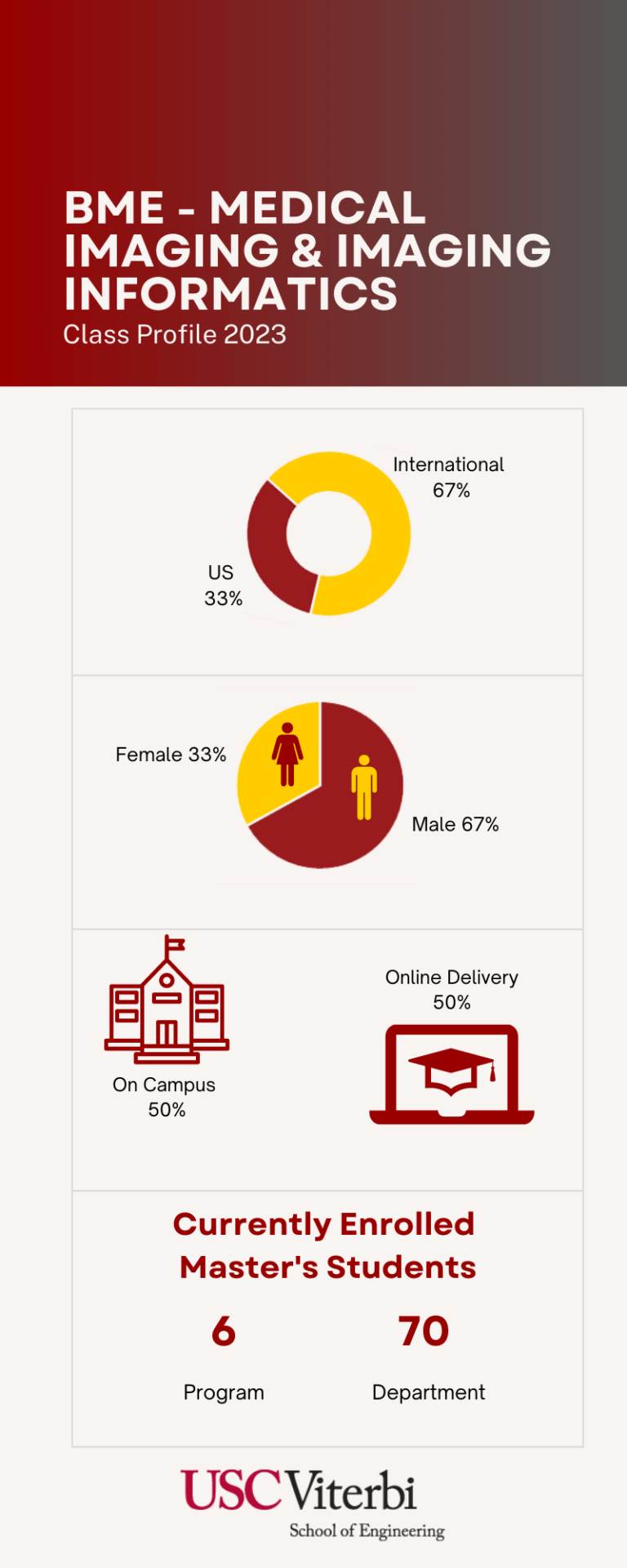 ---
Published on July 10th, 2017
Last updated on August 23rd, 2023