Master of Construction Management
Application Deadlines

Spring 2024:
September 15, 2023
Fall 2024:
January 15, 2024
---
The Master of Construction Management program is geared for professionals with diverse undergraduate degrees. The purpose of The Master of Construction Management program is to educate and train multidisciplinary professionals to understand and execute the broad array of technical and non-technical activities associated with construction management.
The program leads to an interdisciplinary degree with courses taken in five different schools - Viterbi School of Engineering, School of Architecture, Marshall School of Business, Gould School of Law, and School of Policy, Planning and Development.
The Master of Construction Management program covers most of the current theories and practice, preparing students for careers as industrial leaders in the real estate/construction industry. The program provides special attention to the function of the Constructor in real estate development. Graduates from this program have a variety of employment opportunities including: working for general contractors, real estate developers, sub-contractors, construction management firms, and architectural engineering firms.
This program requires completion of 32 units of coursework

Eligible for the OPT STEM extension

.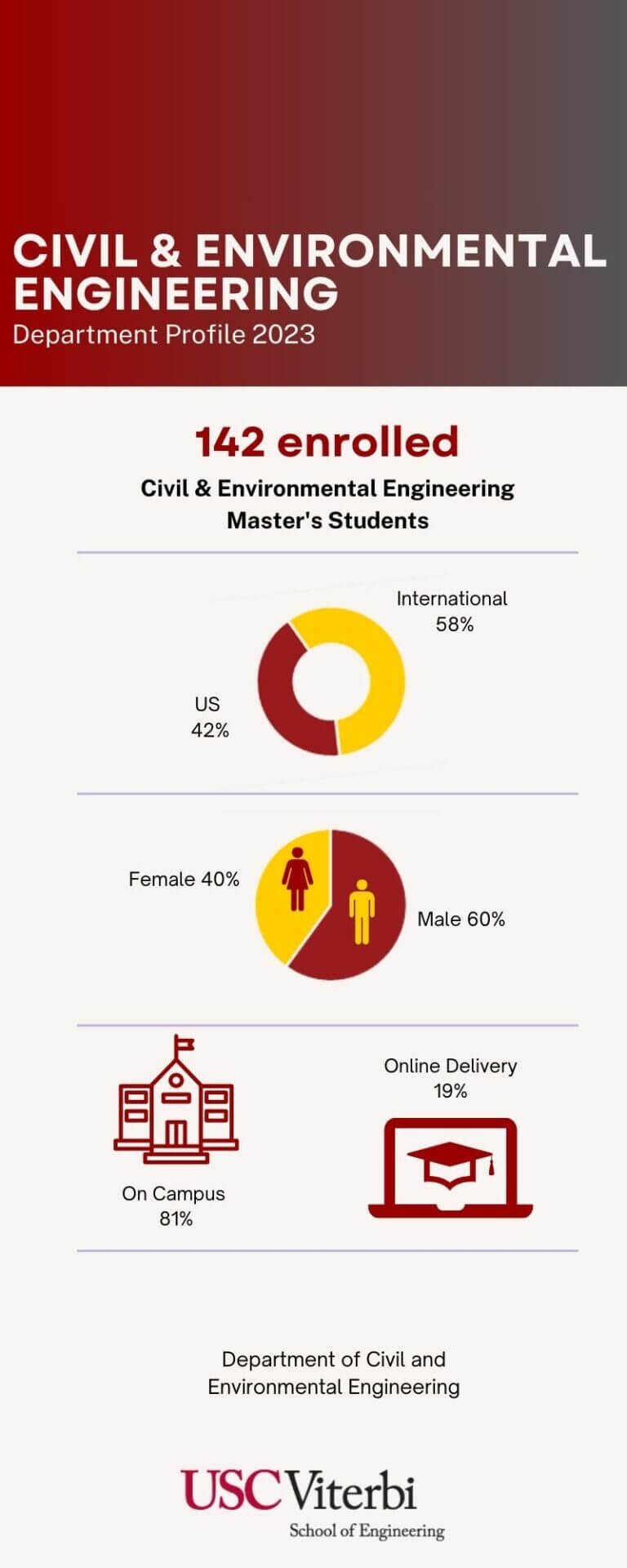 ---
---
---
---
Published on July 10th, 2017
Last updated on November 17th, 2023