Master of Science in Environmental Engineering
Application Deadlines

Spring 2024:
September 15, 2023
Fall 2024:
January 15, 2024
---
The Environmental Engineering Program was established in 1970 for mitigating environmental problems. It has grown to include water and wastewater engineering, air pollution control, water quality control, solid and hazardous waste management, energy, and the environment. Students are trained for positions as consulting engineers, environmental affairs engineers for large companies, or officials in state or federal agencies.
This program requires completion of 28 units of coursework

Eligible for the OPT STEM extension
APPLICATION DEADLINES
| SEMESTER | DEADLINE |
| --- | --- |
| Spring 2024 | September 15, 2023 |
| Fall 2024 (Civil & Environmental Eng. only) | January 15, 2024 |
---
ELIGIBILITY CRITERIA
Applicants to the master's of science programs in Environmental Engineering are required to have a bachelor's degree or be in the process of completing a bachelor's degree. Degrees in any engineering or engineering-related disciplines are frequently represented among our program applicants, including but not limited to the following:
Chemical  Engineering

Civil Engineering

Environmental Engineering

Engineering Mechanics
Mechanical Engineering
Applicants without a Bachelor's degree in the preferred majors listed above will only be considered with coursework and demonstrated proficiency in the acceptable courses listed below (or equivalent). 
Calculus 1-3
Chemistry with Lab
Differential Equations
Environmental Engineering
Physics
Applications are reviewed holistically; simply taking these courses does not guarantee admission.
---
APPLICATION REQUIREMENTS
The following materials are required to be included with your online application:
Transcripts
Resume/CV
Personal Statement
Letter of Recommendation (2 required)
NOTE: The GRE is not required for 2024 applications.
For tips on completing your application visit
Ready to Apply
The following link will take you to an overview of the tuition & fees for graduate engineering students, including payment information. Both on-campus and DEN@Viterbi students pay the same tuition
TUITION AND FEES OVERVIEW
---
Estimated Cost of Attendance - 28 Unit Program
Download the Cost of Attendance to see a summary of tuition and fees by semester. The document is a typical example and the number of courses, and time to complete the program, will vary by student.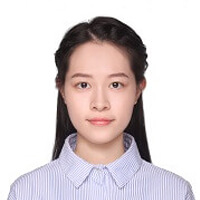 QIN DONG
Tell us a little bit about yourself — where are you from, and where did you study before USC?
I'm Qin Dong. I'm from Fujian, China, which is located in the southeast of China. I studied at Zhejiang Normal University for my undergraduate degree.
What sparked your interest in environmental engineering?
My major is environmental engineering. I am interested in it because I care about public health and the functions of the microbial community. Environmental engineering is a good way for me to combine different interests of mine together.
What attracted you to choose USC for your graduate studies?
Being able to do research related to biotechnology in our department attracted me, because it highly matches my interests. During my graduate studies, I got the chance to join Adam Smith's research group and did research related to food waste treatment based on anaerobic membrane bioreactor. Another thing that attracted me to choose USC is due to the climate in Los Angeles.
Tell us about some exciting and unforgettable incidents from your time at USC.
Due to COVID-19, the virtual group meetings I had this year were unforgettable. We would have different themed virtual get togethers. One time we had a hat themed night. Everyone wore a hat that we found meaningful, shared memes we liked most, and did some characteristic testing. It was a really good experience during a time we were spending in self-isolation.
.
   

JESSICA HOLMES
What attracted you to choose USC for your graduate studies?
You often hear about the strength of the Trojan alumni network. As I began to consider schools and different programs, I noticed that the same care and compassion for one another that USC is known for in its alumni network is deeply rooted in the culture at Viterbi, that students get to experience every day. Every professor I had, not only taught me such valuable information but also genuinely cared and believed in me. Without the relationships with my professors, helping me grow, and investing in me, I would not be where I am today. So definitely the amazing professors in the Environmental Engineering department had a major part in why I chose USC. When I came to visit USC for the first time, at the newly admitted student event, I sat next to Dr. Soibelman. Coming into that weekend, I was still deciding where to go. But after hearing about the work and investment that Dr. Soibelman and many others have put into the Environmental Engineering program, I knew that I wanted to be a part of it. There is an underlying sense of stewardship and a greater purpose embedded in the program, and that definitely made me feel at home. Also, being in Los Angeles, there are many opportunities to apply your education in the early stages of your career and that was important to me. I secured two incredible internships out of my time at USC, and I think the location and prestige of USC had a lot to do with my ability to find work so easily. 
Tell us about your interests outside the classroom.
I am a huge soccer fan. Since I have retired from the game, I have become even more of an avid fan of the NWSL, MLS, Premier League, etc. I coach soccer to children aged 2-6, which brings me such joy! I also am a big supporter of animal shelters and volunteer as a dog-walker when I can. I love hiking, doing yoga, and being connected with nature.  
Tell us about some exciting and unforgettable incidents from your years at USC.
Through my involvement with the Viterbi Graduate School Association (VGSA), my fellow CEE Department Senator and I put together a hiking event in Rancho Palos Verdes. It was such an amazing time with my classmates. With many of the students in our department new to Los Angeles, it was important for us to build those relationships and a sense of community. I also will never forget our field trip in one of my classes to the Orange County Water District and Sanitation District's Groundwater Replenishment System. We got to see the transformation from waste into a resource and the remarkable technology involved. In addition, I will never forget the group projects I participated in and listening to those my peers participated in. Every class I had involved a group project, and it was always so inspiring and fulfilling to not only work on something I am passionate about with others but also to learn from others and their unique passions.
.
   ALBERT LU
What were the main reasons you chose to pursue this graduate program at USC?
First of all, I wanted a top tier environmental engineering master's degree and USC certainly offered that. The second reason was that I ideally wanted an education that was tailored for Los Angeles and California. I was born and raised in Los Angeles and I want to continue my career here and in my great state. Luckily, USC's environmental engineering faculty had so much to offer in terms of relevant research and education so it was naturally a good fit for me.
What are some personal achievements or experiences you'd like to share?
I'm a first-generation college student financing all of my tuition and boarding expenses on my own. I am currently working full-time and studying part-time on my master's degree at USC. I've placed gold in multiple Tae Kwon Do competitions. I've visited Denmark, Germany, the Philippines, China, as well as various U.S. cities like Portland, Seattle, Chicago, Miami, NYC, DC, and I'll be adding more to that list soon enough
What advice would you give future Viterbi students?
Meet your professors, like actually go to their office hours and talk to them. Not only is that the best way they can help you with the coursework, but they can become an invaluable part of your network. Maybe it opens up an opportunity for research or a PhD, a letter of recommendation, or a job opportunity down the line. The faculty at Viterbi is top-notch, so you should do everything in your power to utilize them to the fullest.
Alumni Employment
California Regional Water Quality Control Board, Los Angeles Region

Cruise - Systems Engineer

Los Angeles Regional Water Quality Control Board

Shopee - Product Manager

University of Southern California
Internships
This program is not available via DEN@Viterbi.
Please complete the following form for more information.
---
---